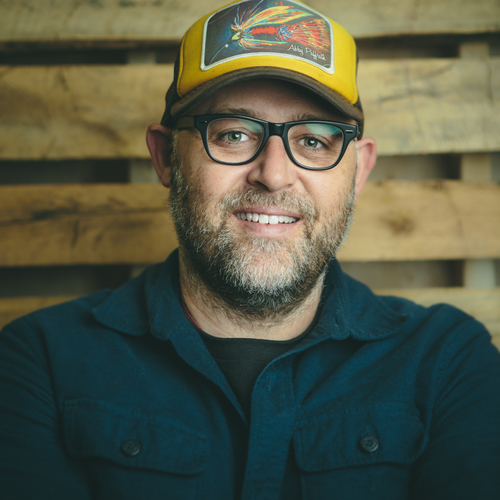 "My vision for how life should be lived has become increasingly concerned with the well being of the spaces we occupy and the creatures with whom we share those spaces. Developing stewardship, and even friendship, with the land and animals around us is part of A Rocha's vision and mission and it's why I love my friendship and partnership with them."
Hesitant to call himself an artist, David Braud would much prefer the title, "someone who likes to make stuff." David studied ceramics and photography at the University of Georgia, spending most of his time during those years either throwing stoneware and porcelain pots on the wheel or shooting film and making prints the old-fashioned way in the darkroom.
Photography as vocation for David was catalyzed by a formative exploratory trip to South Africa, Zimbabwe, and Malawi in 2002 where he and Dan Haseltine (Jars of Clay) researched and documented conditions in Africa – namely the need for clean water and the efforts to combat HIV/AIDS.
As a full-time freelance photographer David shoots a wide variety of commercial, corporate and editorial work but his personal work consists primarily of nature photography. He's been published in both Experience More (GORE-TEX) and National Geographic's Daily Dozen. David lives in Franklin TN with his wife Sarah and their two children.