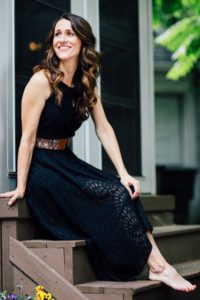 "I love the practicality and optimism of A Rocha. They work to restore people and places in a thousand different ways, honoring each individual landscape and community. They are truly dong beautiful work in the world."
Jill Phillips is a Nashville-based singer-songwriter whose guitar based folk-rock sound combines with rich, insightful lyrics that deal with age-old topics in new and fresh ways. She recorded her first independent album, God and Money, in 2002, when she was named CCM magazine's reader's choice for Independent Artist of the Year.
Since then, Jill has released many albums including Writing on the Wall, Nobody's Got It All Together, The Good Things, Mortar and Stone, Lead Me Home, and In This Hour, which was included in Christianity Today's best of 2011 honorable mentions.
Jill has worked with many musical contributors on her albums, including Andy Gullahorn, Matt Stanfield, Matt Slocum (Sixpence None the Richer), Stephen Mason (Jars of Clay), Bebo Norman and Andrew Peterson, to name just a few. She has toured with Andrew Peterson on the Behold the Lamb of God Christmas tour for nearly twenty years.
Jill is a mother of three children and makes time for a steady traveling schedule with concerts and events across the country. She considers this to be one of the greatest parts of being a musician because it allows her to share her songs personally and meet great people from across this country and abroad.
In addition to her musical career, Jill is a practicing marriage and family counseling intern in Nashville. Jill also loves to cook for friends and family, hike, visit the Outer Banks of North Carolina, and watch Meet The Press.