Pollinators are as important as sunlight, soil, and water to the reproductive success of over 75% of the world's flowering plants. They are crucial to the production of most fruits, nuts, and berries that people and wildlife eat. Humans depend on pollinators for one in three bites of our food.[i]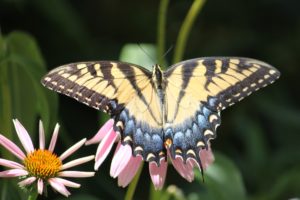 Around the world, native pollinator and domesticated honey bee populations are declining due to disease, pesticide use, habitat loss, and habitat fragmentation.[ii] Fortunately, we can each do something to help.
Conservation@Home – the belief that creating biodiversity in our yards and thoughtfully caring for our homes can improve our communities and ecosystems –  is one of A Rocha USA's core programs. Whether you own a home with a two-acre yard or rent an apartment with a small balcony, you can practice hands-on conservation by giving pollinators the food and shelter they need.
Click here to download our pollinator garden manual and start growing your own pollinator refuge.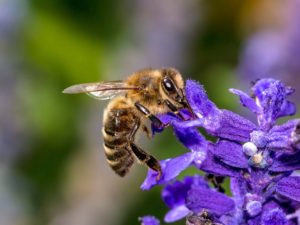 Click here to learn more about Nashville A Rocha's Pollinator Garden Parties.
If you would like to learn more about pollinator conservation or host your own Pollinator Garden Party, click here to register for the A Rocha Community and access further resources.
---
[i] USDA https://www.nrcs.usda.gov/wps/portal/nrcs/main/national/ plantsanimals/pollinate/
[ii] https://www.nap.edu/read/11761/chapter/5#93