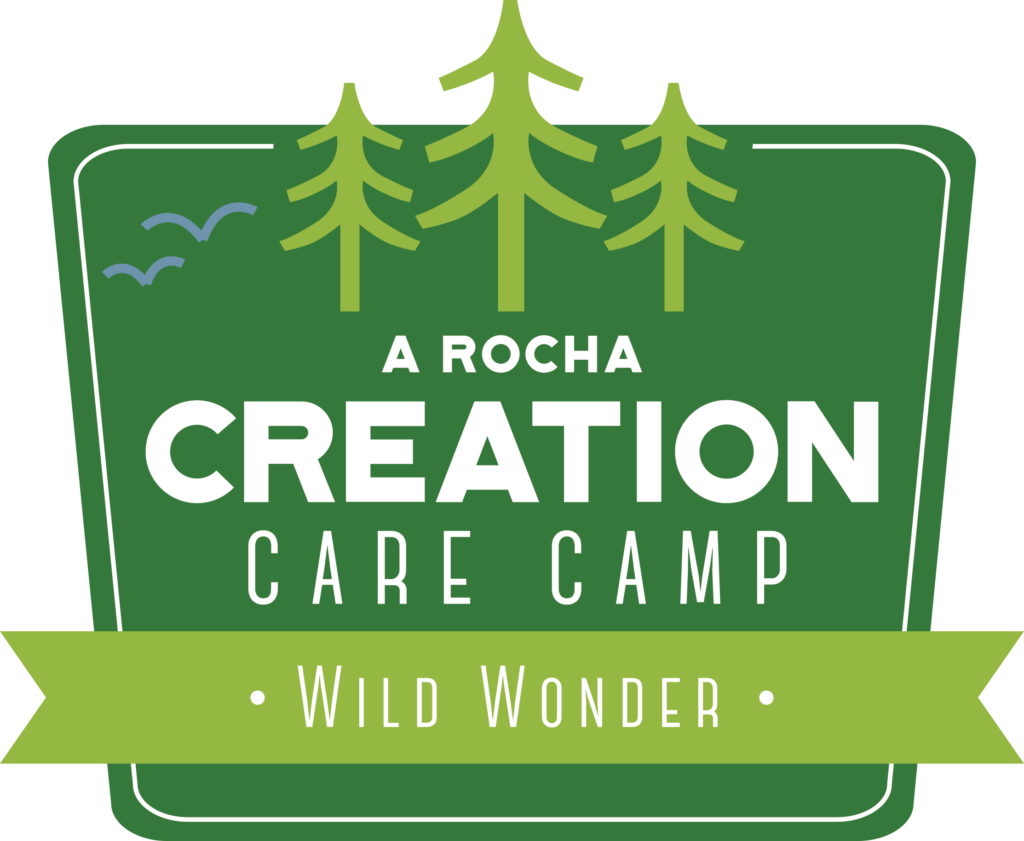 Wild Wonder is A Rocha's newest Creation Care Camp designed for elementary school-aged children. The four-year day camp curriculum taps into children's curiosity for the world around them. Through daily devotions in scripture, nature study and exploration, and hands-on science activities, the camp weaves wonder of the natural world into a deeper knowledge of Jesus and the created world. Each of the five days includes a trio of carefully crafted stations that encourage campers to play, learn, create, and worship.
Highlights
This first year of Wild Wonder called "Wonder" is designed for elementary school-aged children (5-9).
This is a 5-day camp with lessons and activities designed for a 3-hour day (i.e. 9am-Noon).
Camp works best outdoors, but many stations are adaptable for an indoor setting.
The camp is designed for a total of 30-50 children with smaller groups of 10-15 children
that rotate through three stations during the camp day.
Year one's theme is WONDER: Lessons point to the overarching theme of Wonder for
all of the good gifts of creation that God has freely given. The wondrous works of creation
point to the goodness of God. He created a fantastic world, sustains it, and enjoys it
The curriculum bundle includes:
Musical contributions from Rain for Roots, Slugs & Bugs, and more.
4 songs with instrumental tracks included
Teacher Scripts and Lessons
Welcome Activity for each day
Activities include:
Bible devotions
Art projects
Hands-on science experiments
Guided nature observation/exploration
Games
Closing script for each day
Materials and Resource Lists
Supplementary charts, PDFs, Nature Journal pages, and other printables
For more information please contact us at hello@arocha.us or you can purchase Wild Wonder in our Shop.
Quotes
This curriculum shows students the vital role that creation care plays within discipleship. Creation care is not a secular social practice but an essential aspect of our walk with Jesus. – JP Conway, Pastor and Facilitator, Acklen Avenue Church of Christ, Nashville
It was really fun listening to the bird and the calls and learning what they sound like, like "potato chip, potato chip!" – Corban, age 8, Church of the Cross, Austin
Creation Care Camp invites children to practice this posture of paying attention at a young age. Each activity deepens their sense of wonder and curiosity. Through this curriculum, we are showing our children how to draw close to God in what many might perceive to be ordinary. This is a gift; to them and their church communities. – Jes Williams, Facilitator, St. Augustine's Chapel, Nashville
I liked dissecting the owl pellets and that we had a lot of fun while learning about God. I learned about how the cells in your body describe you (DNA) and that God made you. – Mitca age 9, Church of the Violet Crown, Austin
I loved the curriculum and the heart and spirit behind the lessons and activities. I definitely saw wonder on the faces of kids throughout the week. We loved seeing them share a meal together each day, and I think the kids felt that it was a special time as well. –Blake Mathews, Facilitator, Church of the Cross, Austin
Check out our Wild Wonder video!