By Liuan Huska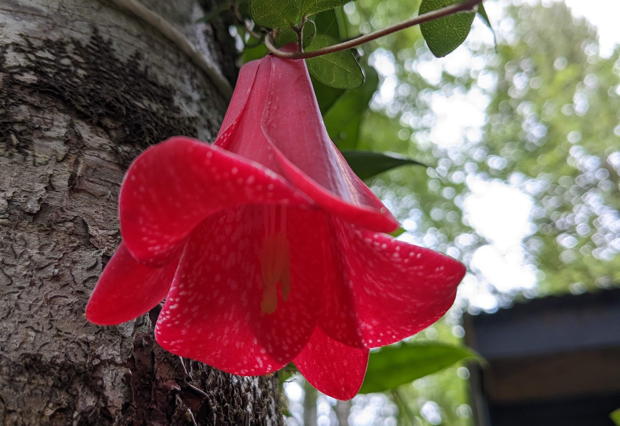 Huemuls are disappearing in Patagonia. With their large, swiveling ears and gentle ways, this southernmost deer species is a beloved icon of the region's resilience and beauty. According to recent estimates, there are less than 1500 individual huemuls alive in the wild. They are on the IUCN's red list for endangered species.  
During my family's sabbatical in South America, we have visited several huemul habitats. Standing in the protected places where these lovely animals roam, it hits home how precarious their existence is. A few thousand more acres of deforestation, or a few more years of extreme heat that devastates the plants they feed on, and there could be no more huemuls wandering the planet.
I feel a rock of grief in my belly at this thought. But another, more practical voice — the devil's advocate, I suppose — speaks up. So what? Species have gone extinct in the past. Does huemul extinction really matter in the grand scheme of things? And it doesn't affect you personally, so, why get sad?
We have become more aware of the importance of cultural diversity in recent decades. Academically-minded Christians, especially, are part of regular conversations in our organizations and communities about how to truly include and empower people of all races and backgrounds. In fact, as a board member of A Rocha USA, a Christian biodiversity conservation nonprofit, I recently facilitated a process of integrating cultural diversity priorities into our organization.
There are clear parallels between cultural diversity and biodiversity. We value all the different kinds of life — from humans to plants to fungi–because God created each one. But often, organizations prioritize one kind of diversity over the other. The reality is that cultural diversity and biodiversity are intertwined.  
This article was originally published at The Well, continue reading here.