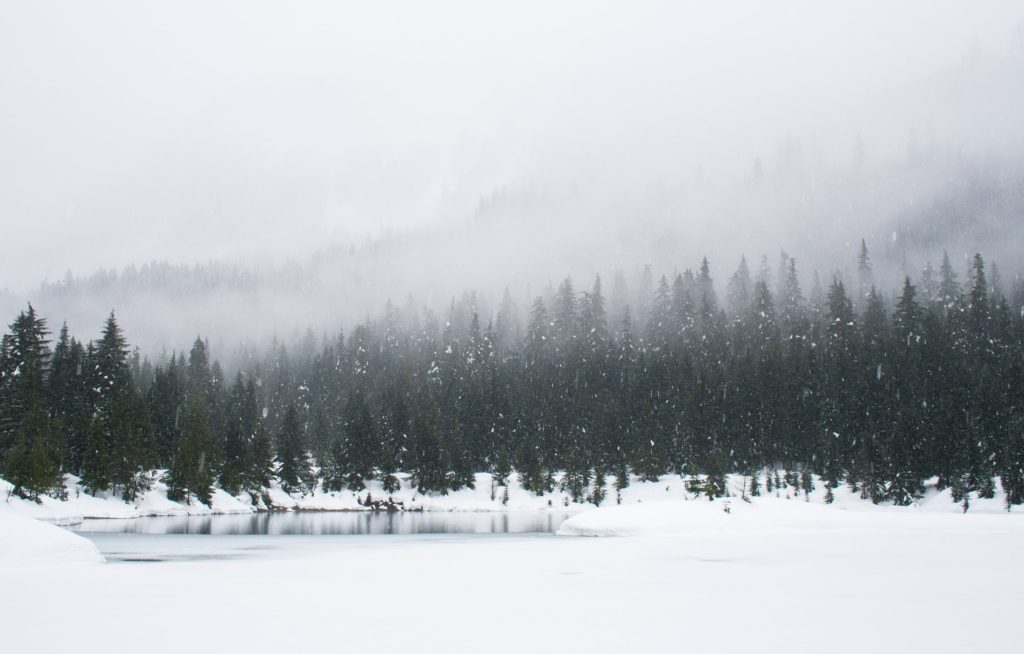 This Advent, we are reflecting on "Joy to the World" as we wonder what it means to wait with creation in this season. We hope you'll join us.
by Samuel Adams
Joy to the Earth, the Savior reigns,
let men their songs employ.
While fields and floods, rocks, hills, and plains
repeat the sounding joy. 
If I'm honest, it often feels like it is a lot easier for the fields and floods to repeat the sounding joy than it is for me my song to employ. The season of Advent is about waiting and expectation, hoping and longing for the coming reign of Christ in its fullness. It is in acknowledging the darkness and brokenness that surrounds us where Advent finds its force. And all too often, that darkness is found most fully in me—in selfishness, in greed, in mindlessness toward the world around me. And so, far from leading creation in a song of praise, I need creation to sing to me, to remind me that "though the wrong seems oft so strong, God is the ruler yet."
And though it often comes in unexpected ways, if we have eyes to see, the creation is singing God's praises all over the place: in the intricate orderliness of a spider's web, in the faithfulness of the changing seasons, in the sustenance that the earth brings forth to nourish all God's creatures, including us. The fields and floods, rocks, hills, and plains are indeed repeating the sounding joy of God's gracious reign over all creation.
It takes attentive eyes to see the joy all around, especially when things are obviously so broken. But this is the discipline of Advent: to keep watch. It is there.
And the song of joy that Creation sings, even in the midst of deep brokenness, calls us out of the darkness of our own inward-turned lives and into the light of Christ's present and coming reign. In joy and in sorrow, in hope and in longing, we are beckoned to join the chorus and even to lead creation in the song of praise it sings to us. This is our calling as God's image-bearers—to call forth the flourishing and wholeness of creation, which is its own song of praise and joy to its Maker.
We are all God's beloved creatures—humanity and the fields—created to sing forth the praise of the One who made us out of the overflow of his love and who delights to give us all life and breath from his very Spirit. We all stand together under the gracious rule of our great God and King, and we are beckoned in Advent to pay attention to this reality and to hope for his reign to come in full.
Whether in silently and attentively listening to the voice of Creation itself or in actively cultivating Creation into wholeness and flourishing, we are invited to join in the chorus of all created things, repeating to one another—sometimes singing for one another—the song that is the joyful hope and eager expectation of the Savior of the Earth, coming again to usher in his reign and make all things new.
---
The Rev. Samuel Adams is an Episcopal priest serving as an Associate Rector at St. George's Episcopal Church in Nashville, TN. He is a graduate of Texas A&M University, and he received his Master of Divinity from Wycliffe College at the University of Toronto, where he first discovered the great work of A Rocha. Sam enjoys natural light, good conversation, and the flourishing of creation as experienced in delicious coffee and craft beer.