Rejoice!
Here at the ARUSA blog, we've done a series or two on waiting, because our two seasons of waiting – Lent and Advent – are important parts of the Christian year. They call us inward, to reflect on the processes of the earth and our roles within them.
However, we haven't yet done a series on the aftermath of these seasons. These two important holidays, especially Easter, draw us back out into the world with new eyes and hearts. And they beg the question: what now?
This Easter, we have assembled a group of writers to reflect on that "what now?" question. For the next seven weeks of the Easter season, we will be leaning into the implications of resurrection for creation care and the ways we honor and interact with the world around us. We hope that it spurs your own Easter-inspired labors of love, and that you will join the conversation. What is inspiring your Easter creation care?
By Dr. Robert Sluka
A three-part reflection.
I.
I sat talking with a friend who spends a lot of time on the water near my new home in Titusville, Florida. The Indian River Lagoon is one of the most biodiverse estuaries in the USA. However, under the water, the lagoon is dying. Recurrent algal blooms are causing the water to turn a muddy brown and green. This blocks light to seagrass and is causing the manatees to move on to other feeding grounds. There is an expectation that soon there will be a major fish die-off in the lagoon as there has been in the past. So my friend's question to me as I was explaining to him about the work of A Rocha was, "What does it look like?" And the implied, "How do we get it done?"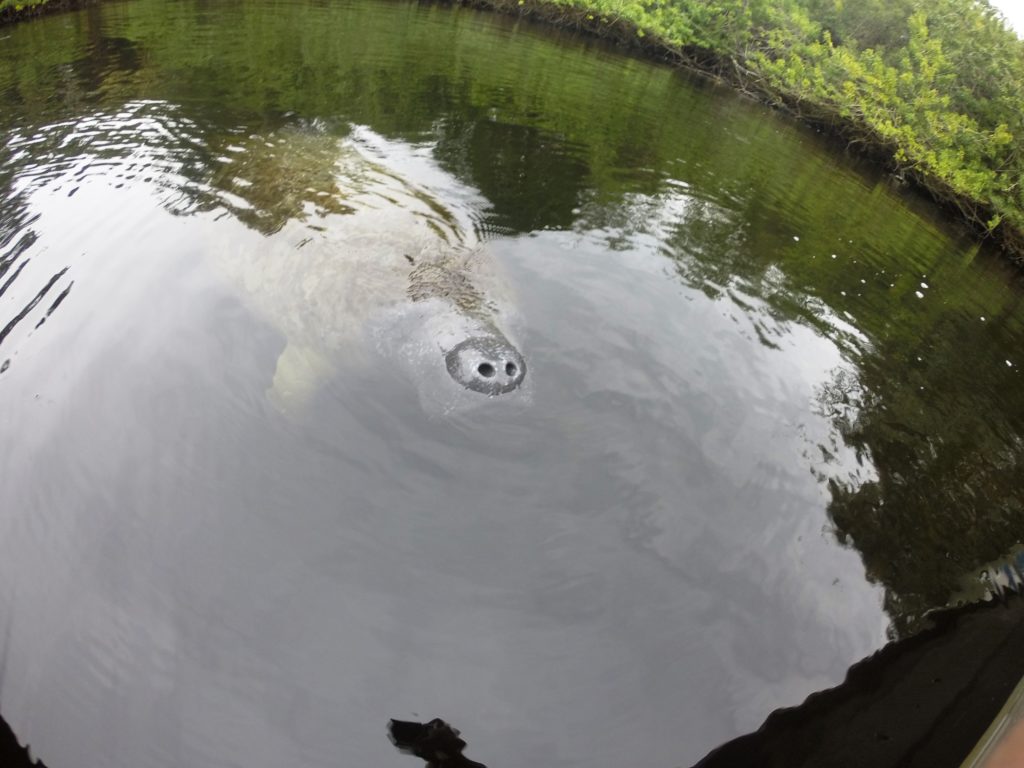 II.
"Kids must be taught about the world as it is, not as we would like it to be." So says Gene Simmons, lead singer of KISS in his book, On Power. I couldn't resist this little book as I perused the new book shelf at our local library. I wondered what he had to say about the subjects of money and power, particularly in light of his successes. (And yes, I am still a KISS fan today, as they were my favorite band as a child. That probably explains a lot!)
Is the answer to how to achieve change to seize power, usually through making lots of money, so that we can make changes? Accept things as they are for now, but scratch and claw our way to the top to be able to have enough power and money to be able to make those changes? I don't think so.
III.
My favorite character in the Harry Potter series is Professor Dumbledore. In the sixth book, he takes Harry to try and convince a former Hogwarts professor to take up his old post. They arrive at the location where Horace Slughorn is staying and find it mostly in shambles. Chandeliers destroyed, pictures broken, and furniture overturned. Dumbledore exposes Slughorn's ruse, and they begin to put the house back to right. A wand is waved and everything flies back into place, just like it was before. In the movie, it is even more obvious as Dumbledore finishes with a kindly smile and says, "That was fun."
We all wish the answer to problems in our lives, and in the lagoon, would be for God to wave the metaphysical equivalent of a magic wand and make everything right. Or, we imagine what we could do "if only"–if only systems would change, or if only we had more power. But Scripture teaches that this is not God's plan for the current time, for us and where we are right now.
We see His answer in the death and resurrection of Jesus. God chose to work through sacrifice, suffering, and death – and yes, through new life. New creation is ushered in through our filling up what is lacking in Christ's afflictions (Col 1:24) in the here and now. It means saying no to plastic when it would be easier not to. It might mean not eating certain (or any) seafood. It means choosing to live in a sacrificial way, not only for other people but for our fellow creatures.
It also means living joyfully and in resurrection hope. Christ died so that we could have a relationship with God, but, at the cross, he also fixed all things that were broken in the fall. Scripture teaches that not only was our relationship with God broken, but also our relationships with each other, with creation, and even with our selves. Christ's resurrection gives us hope for both people and the planet.
Resurrection hope for the Indian River Lagoon looks like clean water with healthy seagrass beds where manatees and sea turtles eat of the abundance. It looks like people experiencing the joy and wonder of a dolphin surfacing nearby, families enjoying each other and God through a beautiful place, fishermen catching enough to supply their needs, jobs created, and communities thriving around the lagoon. It looks like people experiencing God through a whole and healthy ecosystem. I am looking forward to being a part of that!
About Dr. Robert Sluka: I grew up loving the ocean – despite spending my first 18 years of life in Detroit.  Starting diving at age 13 and degrees in marine biology from University of Miami convinced me that a life lived studying the ocean was for me.  I am working towards a life that integrates my Christian beliefs and love of the ocean in a way that brings blessing to people, nations, and the planet.  I am Lead Scientist of A Rocha International's Marine and Coastal Conservation Programme (www.arocha.org/marine) and am an associate of the Faraday Institute for Science and Religion.